Best Istanbul Airport Transfers
When you get on a plane and arrive in Istanbul the Best Istanbul Airport transfers There is no better way to reach your hotel or business meetings than Istanbul private transfers airport transfers. Istanbul private transfers safely transport their guests to Istanbul with their own fleet.
Wherever you go in Istanbul, when you contact us, our professional and English-speaking drivers can monitor your flight and adjust delays beyond your control. You will see our staff at Istanbul Airports 24 hours a day with a sign with your name written on it. Our greeting staff will accompany you to your hotel.
You Can Ask Our Drivers Anything About Istanbul.
Airport Transfers (IST) (SAW)
On Your Daily Or Weekly Vehicle Trips.
Airport transfers ist with driver service has been providing the Best Service for all its passengers since 2010.
When you come to Istanbul for business, vacation or trip from anywhere in the world, Istanbul private transfers always welcome you with the best service with maximum comfort and low cost. It is our duty to make you feel at home. Are you traveling from the airports to your hotel with your family or colleagues?
1-4 pax Standard Mercedes Vito / 1-4Pax Mercedes Vip Vito / 1-8 Pax Mercedes Vip Sprınter / 1-13 Pax Standard Mercedes Sprınter / 1-3 Pax Mercedes E-Class / 1-3 Pax Mercedes We are serving our valued guests with S-Class.
Call us to collect unforgettable wonderful beautiful memories in Istanbul.
Airport to City Transportation
Begin your stay in Istanbul with a private and worry-free airport transfers from Istanbul Airport to city transportation SAW Sabiha Gökcen and Istanbul Airport Transfers to your hotel in the city center.
The airport transfer service offers chauffeured executive cars, taxis, and VIP or limousines for hassle-free transportation from Istanbul Airport and cruise ports to centrally located Istanbul hotels. Transfers are also available in the opposite direction, from city hotels to the airports and cruise ports.
There is no need to waste time and effort looking for taxis and negotiating prices. In the site Booking your transfer in advance will give you peace of mind.
Pre-book your Istanbul airport or cruise ship terminal transportation for any time of the day, on any day of the week. You will be met outside the customs area by an English-speaking representative and driven to your centrally located Istanbul hotel in comfort.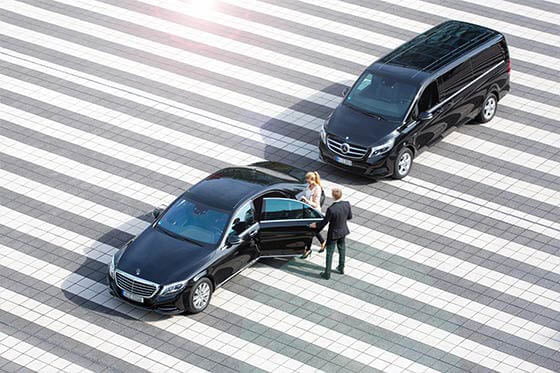 Who wellcomes on Istanbul Transfer SAW and IST
Airport transfers starts with the staff who wellcomes you with a sign with your name written from moment the door is opened your plane. With the buggy vehicle waiting for you, its help you to get the speacial passport point quickly and fast.Even in the smallest negative problem that may be experenced at the airport. the person in charge will give you the perfect service by doing everthink you need to do in person.It will safe u time by progressing.
It is completes its task by helping you meet with the asistant and private driver who are waiting for you by taking carry your suitcase accompanied by porter.Your asistant and driver will do everything in their power to asist you in any matter you want,even after you leave,except for the flawless services they provide during the transpertation to your hotel.
You need to know This!
The concept of pleasant holiday starts with the comfort of the transportation vehicle you used before reaching your hotel after your arrival by plane. Seablue travel offers this comfort with experienced driver and vip vehicles. Our activities are not limited to airport service. Istanbul Airport shuttle ( IST ), Sabiha Gokcen Internationel Airport ( SAW ), istanbul city transportation, the ultra – luxury ride's, private chauffeur, private chauffeur and assistant services, city tours and turkey tours accompanied by local guides in every language, all your business meeting and your shopping trips has a Seablue travel service in many travel activities such as chauffeur driven Mercedes E class and Mercedes S class car rental.
We assist you in all kind of travel activities and car rental that you can think of on a trip 7/24 with out any problems..
What all is Difference with SeaBlue Tourism!
When u land in to new Istanbul Airport, the largest airport in the world, and u can crown yourself by feeling very speacial with the quality of the vip service we offer.
All u have to do is pack your luggage and plan for yourself to explore every cornet of this historical city with seven hills with the privilege of SeaBlue.
In addition, we offer you luxury and comfort together with our high quality sedan vehicle such as Mercedes E class, in line with your preference, for your wedding anniversary, birtday organizatations or business meeting.
Overview from Private Transfer as Luxury-VIP or Istanbul airport Transfer.
Relax as you arrive in Istanbul with a ride from SAW Sabiha Gökçen and Istanbul Airport (IST) to your centrally located city hotel. Pick-up service is also available from Curuise ports of Galataport and Karakoy. Transfers are available all day, every day ( including holidays ).
Reminding
1- Taksim and Old City districts of Istanbul (sultanahmet) are considered as a city hotel. Consult us for details.
Please provide detailed information before transfer:
2- Flight information, e.g. Write us the name and region of your hotel or private address, send your arrival number and flight number as well as your mobile phone.
3- It takes about 50 minutes (dpends in traffic) from the city center to the airport, but we recommend that you move 1 hour before your hotel or address.
When making your transfer reservation, consider the possibility of traffic.
4- Incoming flights will be tracked. Even if there is a delay in your flight, our airport staff will be there for you on time.
Our Transfer From Door to door
"Istanbul Airport Transfers" We provide two-way transportation service from all parts of Istanbul to both Istanbul and Sabiha Gökçen (Saw) Airport.
In addition, transportation service from Istanbul Galataport – Cruise Ports to your hotel and the other direction is provided.
We provide car service with driver for your daily trips or business trips.
Our Office Employees are working day and night to Provide the Best Service to You, Our Valuable Customers. Our Office is Open 24/7 (Including Holidays)
Our colleagues are always at the airport.
So regardless of your arrival time, we always welcome you with a sign with your name on it.
Our greeting staff will accompany you to your hotel. And we can transfer you to your accommodation directly with our brand new Vip minibuses that are air conditioned without stopping anywhere.
Comfortable and safe with our English-speaking assistant from both airports it will be the easiest, most comfortable way to travel.
Stop bargaining with taxi drivers. Also, if you need to transfer services between two airports, Airport Transfer can do this for you with the best price and service quality.
When it is necessary for the transfer service using a small number or as a group, please contact us immediately to get the best prices for your group and get a quote from us.
Istanbul Transports Operates 24/7
all Rides are wıth local asıstant (asistance prices included)
(including national and religious holidays)
Airport Transfers IST SAW Starting at € 65.
Daily City Tours Starting from € 150 (9 Hours – 08:30am-17:30)
Please note that we answer all questions within 2 hours, if you can not hear from us within 2 hours, please check your spam folder, also contact us by phone or Using Whatsup on our website.
airporttransfer.ist is member of SeaBlue Travel.